Prime Factor Pty Ltd 
ABN 14 092 709 647
Prime Factor is a boutique technology company based in Sydney, Australia. We are combining expertise in information technology, financial services and business to develop a portfolio of digital assets. We're keen to collaborate with other developers, businesses and clients to provide agile solutions and services in new and bespoke ways.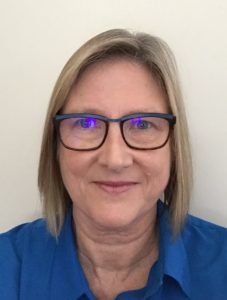 Davina Best, CEO
Davina Best has a diverse range of  experience in IT development, consulting, training and active investing in equities.
After specialising in database design, reporting, business intelligence and software training, she added website monitoring, web publishing and analytics. She has worked for the Reserve Bank of Australia, UNSW, UTS, ASX Surveillance for five years, and Optus for three years, before joining projects at Macquarie Bank, CBA and DSS.
Through her own business Prime Factor, Davina and her team built and delivered capital liquidity compliance and website service monitoring applications for Westpac Broking and Hartleys Stockbrokers.  Davina has delivered software training for Oracle Corporation, and designed customised Hyperion and SAS software courses for Westpac and several Federal government departments and agencies. Developing add-ons for MYOB took her to conferences for accountants and MYOB users, where the needs and enthusiasm of the small business community were clearly evident.
Davina now focuses on the opportunities provided by the cloud, the crowd and open source software to deliver new solutions, content and events for this large, diverse market.
Davina holds a Bachelor of Applied Science (Computing) (UTS),  Graduate Diploma in Applied Finance (FinSIA), and Executive MBA from the Australian Graduate School of Management. She is a graduate of the AICD Company Directors Course and is a member of Women on Boards.
She is passionate about innovation, sustainability, ventures, projects, small teams and learning.