Author: Margaret McMahon
Tree Change-Koals in the kitchen – Butterflies in the bush describes how Margaret and husband Gregan (both young lawyers) left Paddington and headed north in search of a better life. Knowing little about farming, they bought land and planned to build their own house. A series of amusing stories tell of the unexpected mishaps. Thirty years later, Margaret had mastered cattle breeding and fencing, embraced new cell grazing techniques and planted trees, winning awards for achievements.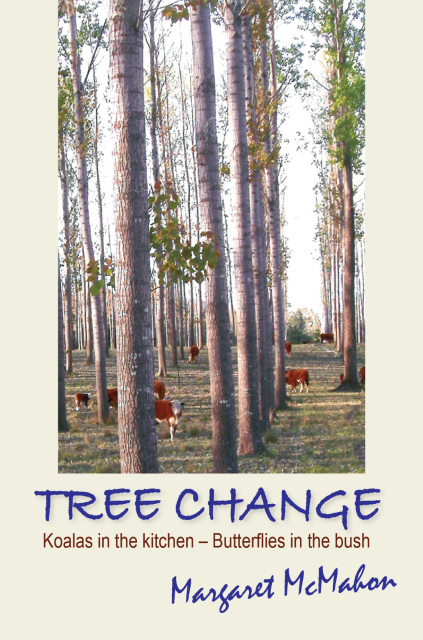 Margaret's writing is not only witty, but also insightful and reflective, touching on the divide between city and country attitudes, the dilemma of gun ownership, and the family demands of children and elderly parents. I had the pleasure of meeting Margaret at her book launch in Newcastle where they have retired and was encouraged to follow my own mission on the land.
This is an easy, enjoyable, inspiring read. Available from Margaret's website: https://www.margaretmcmahon.com.au/store/p1/treechange.html